A local domestic cleaning company that makes life easier
Enjoy the same cleaner/s every visit either weekly or fortnightly.
Now, you can forget about the tiresome cleaning chores in your home. Use your free time in more productive and pleasant ways by taking advantage of our convenient and personalised residential services.
Our company of Domestic Cleaners are trained teams that are committed to deliver excellent results. Your complete satisfaction with our work is what we aim for, so please let us know in case you have any questions or specific requests.
Our regular house cleaning services can include: cleaning kitchens and bathrooms, vacuuming carpets and hardwood floors, polishing cabinets, dusting and polishing furnishings, eliminating cobwebs, wiping window sills, cleaning fireplaces, washing floors, cleaning mirrors, removing rubbish, cleaning refrigerators, ovens and microwaves, cleaning surfaces, tidying and much more.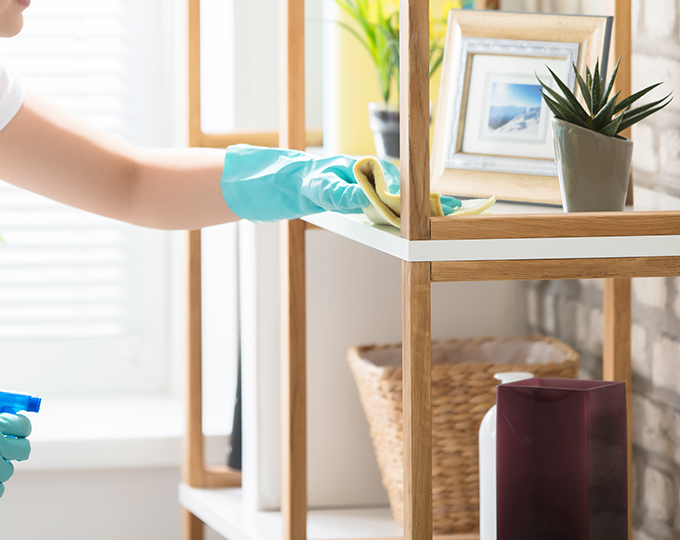 We are your friendly local cleaning company.
We provide house cleaning to suit your requirements and tailored to your needs. The same member of our team will be allocated to you to ensure continuity, whether you choose a weekly, fortnightly.
Spend your time the way you would like
Time is precious, and in this fast-paced world, we understand that you want to use your time doing the things you love. That's where we come in. At The Cleaning Company, we are committed to giving you extra time in your life: just leave the cleaning to us. No more juggling to-do lists or feeling guilty that there is housework to be done when all you want to do is relax. For ten years now, our family-run business has ensured that local individuals or families like yours have more freedom with their spare time.
Service that stands out​
Our team understands that you want high standards, and we share those values with you. Because that's what we will deliver, every time, and always at competitive prices. We're on hand to discuss your requirements or questions at any point. We pride ourselves on our excellent reputation but don't just take our word for it, see our testimonials from happy clients.
How we help
With a flexible approach to suit our clients, we provide a wide range of services.
These can include:
Kitchens
Microwave cleaning
Refrigerators
Floor washing
Bathrooms
Mirrors
Living areas
Vacuuming
Hardwood floors
Tidying
Dusting and polishing
Cobweb removal
Fireplaces
Window sills
Ironing, bed changing and internal windows
This is not an extensive list. If you have any areas that require particular attention, please do not hesitate to discuss your requirements with us today.